About Judith Roberts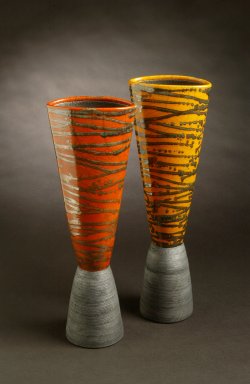 I live in Eltham, a leafy outer suburb of Melbourne, Victoria, with my partner, Adam Kirkland and daughters, Lucy and Kate. We relocated in 1989 from Adelaide, South Australia.
My studio is situated at the rear boundary of the property at a distance from the house. I am fortunate to have additional entry to the property from the road behind which enables easy delivery of materials and access when loading the workshop trailer.
I have approximately 20 square metres of work space in the shed which is insulated to improve the working conditions in the heat of summer and allow for some heating in the winter. My 9 cubic foot top loading fibre kiln is just outside the roller door under its own shelter. I use the yard adjacent for raku firings with my converted rubbish bin kilns.
I have exhibited work in a number of exhibitions in Victoria, Interstate and overseas.
Here is a brief Artist Statement which describes my approach to clay.
My Curriculum Vitae records my exhibition history, awards and other professional details.
As part of my arts practice I travel to schools, community arts venues and tertiary educational institutions, to demonstrate raku techniques, in workshops for students of all ages.
Meet my studio companions: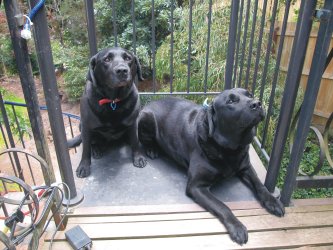 To contact Judith Roberts please email info@judithroberts.com.au.