Raku workshops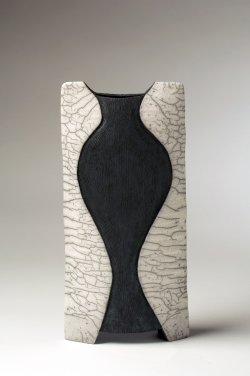 Raku firings have their origins in Japan where they are employed to create bowls for use in tea ceremonies.
Western style Raku firings involve rapid firing cycles immediately followed by post firing treatments.
As part of my arts practice I offer Raku Firing Workshops for up to ten adult participants. Occasional Secondary School Workshops are possible by negotiation.
When arranging a workshop I liaise with the event organizer, to have participants prepare suitable bisque fired forms and to ensure there is a safe, suitable location for the workshop. School grounds, Community Arts Centres, Tertiary Institutions and some private properties offer suitable workshop sites.
The 'in kiln' raku firing cycle is smoke free. The post firing activities produce smoke for approximately 5 minutes every 11/4 hours. Therefore, as a guide, expect approximately 35 minutes of smoke during a workshop event.
I carry full public liability insurance. A Certificate of Currency will be supplied prior to the workshop date.
To contact Judith Roberts please email info@judithroberts.com.au.